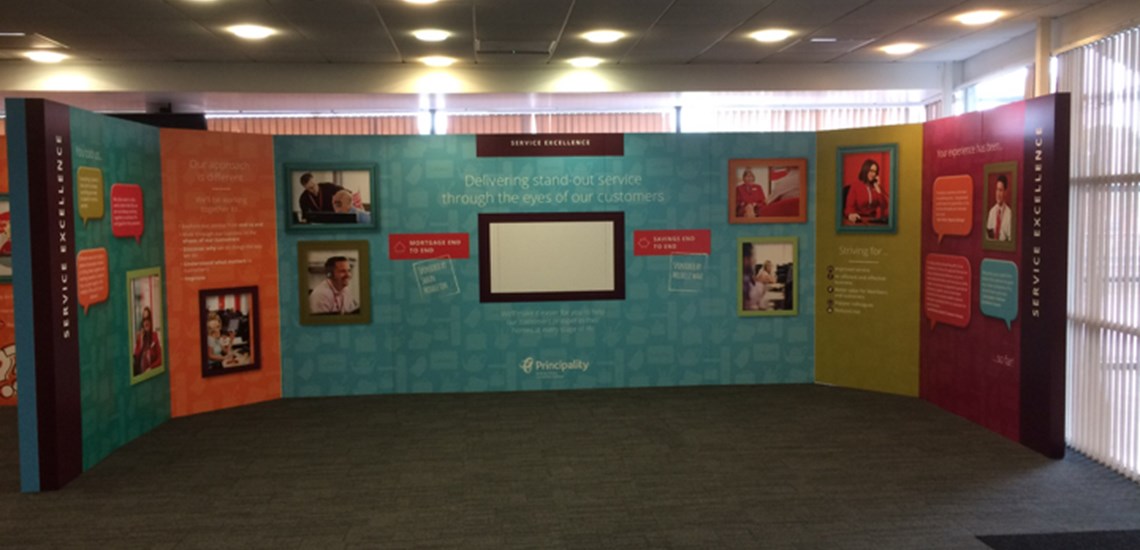 Elevator approached ACT about producing a display for The Principality Building Society for a week long Staff Conference event in the newly branded Principality Stadium.
One of our competitors had suggested using Wedges to display the 55 graphics which made up the "trade stands" but ACT said why use £3000 worth of metalwork that wouldn"t get re-used?  Use RE-BOARD!
Working with Steve @ Elevator we planned the 5 stands with 11 panels each so that they could be quickly installed without any tools - just using the advanced digital cutting kit @ ACT and some of our ingenious design.
ACT were in and out before the rest of the contractors had arrived on a lovely Sunday morning!
Also, to add to this display Elevator wanted a freestanding "circles" display that again was toolless - another challenge for the ACT innovators which was passed with flying colours.
The results as you can see in these pictures are fantastic - a very happy client and a delighted end user.
Here is what Steve had to say:
"The stands looked great, they were very impressed, not only with how the stands looked, but with the can-do attitude, quick and unfussy installation and great pricing.
Your competitor were round the back of the stands taking photos of how it was put together! Imitation is the highest form of flattery!"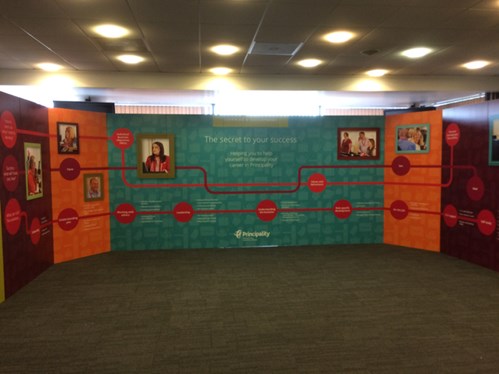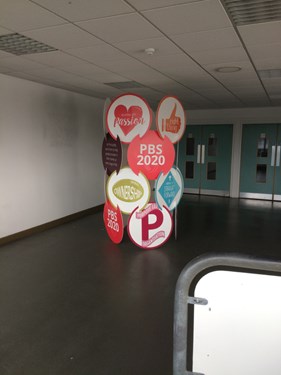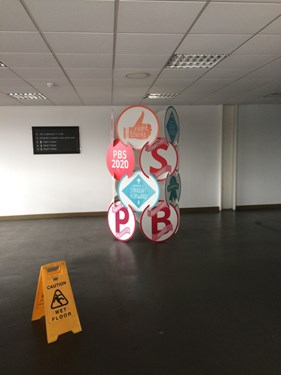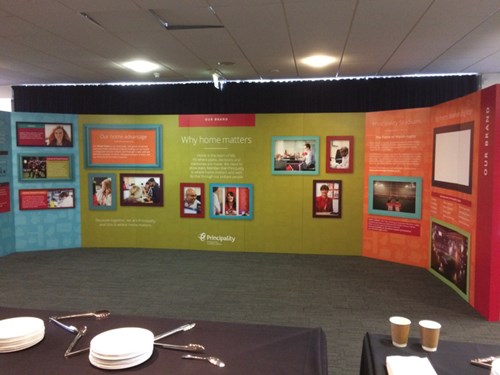 FabTex - Fabric Framing

Fabric Frames - the latest must have method of display your graphics...