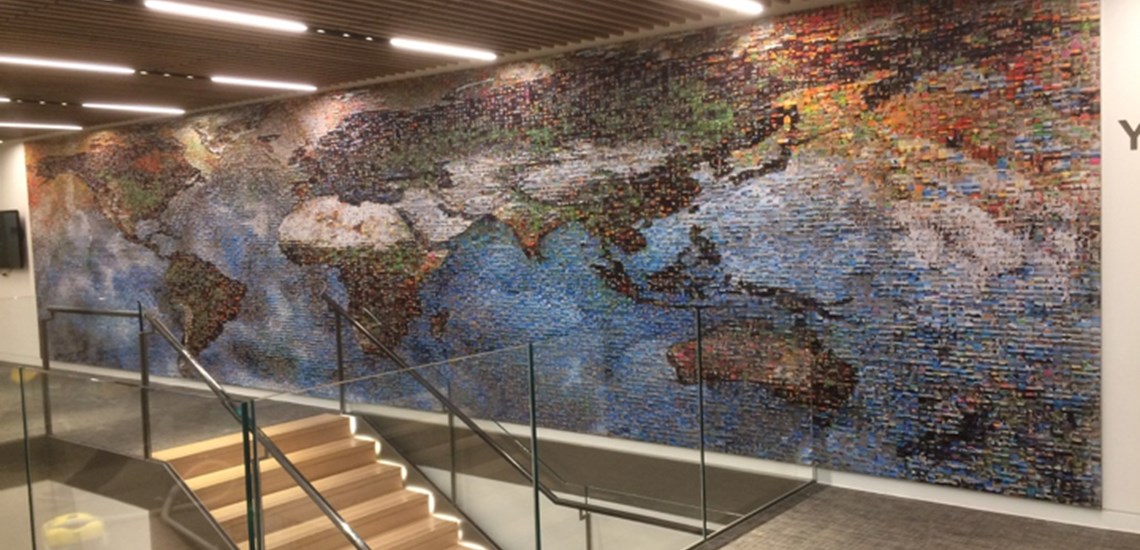 Catherine Thomas from Art Acumen approached ACT about a new project in London.
Art Acumen are a highly regarded art consultancy service who provide for corporate, public and private clients alike.  
Catherine had previously employed a London based Company to install wallpaper in numerous positions on the stairwells of the Worldwide HQ of International Law Firm, CMS Cameron McKenna Nabarro Olswang LLP.
Due to the complexity of the job and the difficulty of access the wallpaper had started to peel off so Catherine asked ACT to come and look at potential remedial work or replacing all of the wallpaper.
Access was so difficult that it needed something a little bit different in order to solve the problem - FabTex!
As we did not need to get behind the glass balustrades in order to paste the wallpaper the job became whole lot easier.
Even better for Catherine and CMS was the fact that they did not need to strip the walls of the old paper and make good as ACT just made the frames 50mm bigger all around and installed it over the top of the wallpaper - a saving that they put towards having some extra walls covered.
From the start of printing direct to Fabric using ACT's direct sublimation printing service to the installation of 14 frames and graphics (installation through the night so as not disrupt the offices) took just over 2 weeks.
Catherine said:
"From start to finish ACT were so professional but above all innovative.  They understood the problem and were able to come up with a cost effective solution which had enormous impact.  FabTex - what a product!  I will definitely be using that again.  
What CMS also loved was the fact that they could change the graphics in 18 months time with a relative minimum of fuss - the frame is there so they can just print a new graphic!"
CMS joined in with the praise of the product:
We are absolutely delighted - when we came in on the first morning and the staff were making comments how fantastic it looked we knew we had made the right decision.  
What was so impressive as well was ACT were there on time and left the place spotless ready for the next night."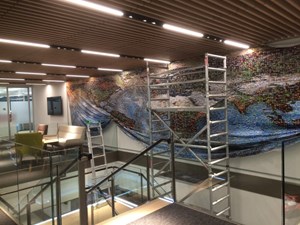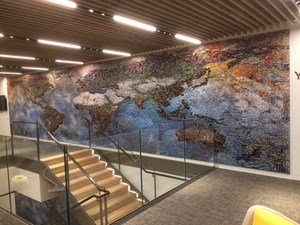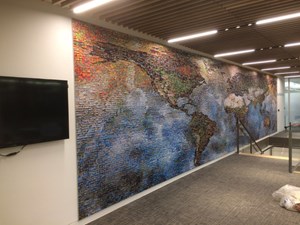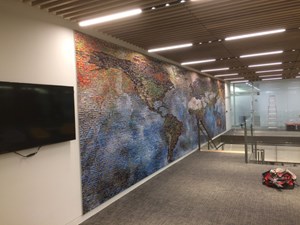 FabTex - Fabric Framing

Fabric Frames - the latest must have method of display your graphics...