FabTex - a new way to display your graphics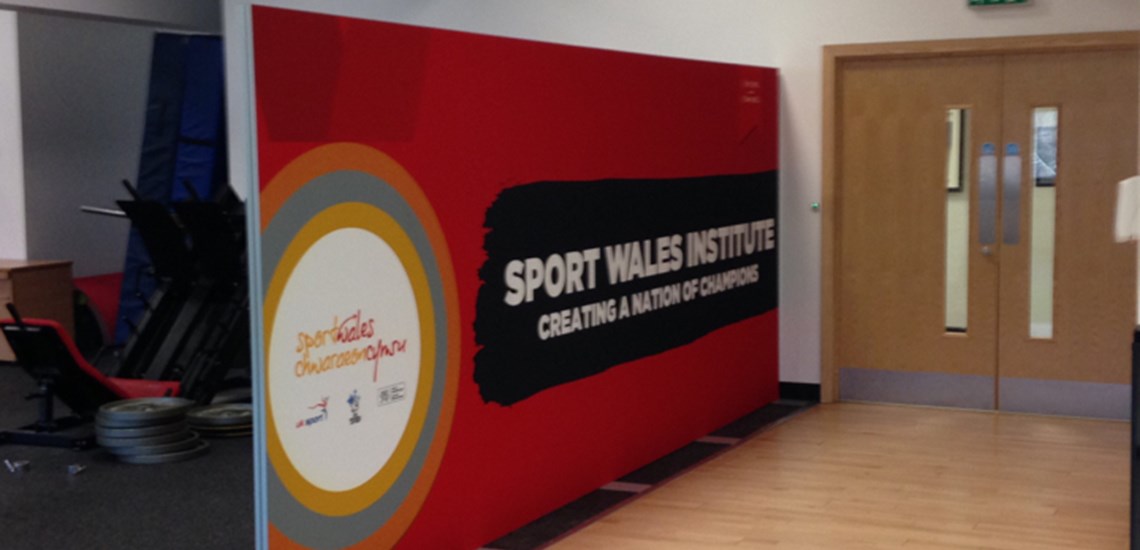 FabTex is the latest way to display your fabric graphics.
FabTex is an aluminium profile in frame form or lightbox form for use in a wide variety of retail situations such as high street stores, airports and offices.
In fact they can be used in any location that could utilise easily changeable, vibrant graphics.
FabTex comes in a number of fabric accepting profiles and their use is dependent on the specific requirement of the job.
Our frames are designed to work solely with tension fabric graphics that can be printed using our Dye Sublimation process.
Fabric graphics fold up for easy and economic shipping allowing anyone to change them out.
Aluminium frames are made to order in any size or colour. We have a variety of frame profiles depending on whether they are wall mounted, free standing or suspended from the ceiling.
FabTex - almost unlimited applications:
Retail Stores 

Trade Shows

Conventions

Events 

Museums 

Public Facilities (airports, institutes etc.) 

Hotels

Bars

Cafes

Restaurants 

Banks

Office Interior Design

Private Living
Why not have a look at our FabTex brochure by clicking on the download below...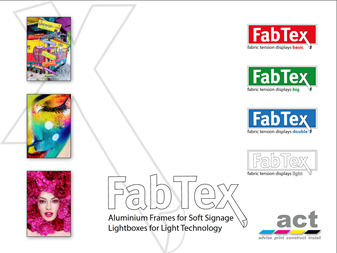 FabTex - Fabric Framing

Fabric Frames - the latest must have method of display your graphics...